Another Stephen King Classic Is Coming Back To The Big Screen
Stephen King has given us timeless classics since 1973. Novels like The Shining, Firestarter, Carrie, IT, Cujo, The Green Mile, and The Long Walk are known by horror and thriller fans all over the world. His books have sold more than 350 million copies, and it doesn't look like he's slowing down anytime soon.
Many of King's novels have been made into movies, and even those became blockbuster hits. The Shawshank Redemption, The Green Mile, Misery and Carrie were all either nominated for or won Academy Awards. Though King himself never received an Oscar, his stories did.
Most recently, King's IT was remade with Bill Skarsgård, and it was met with incredible reviews.
On the heels of IT's success, another Stephen King remake has been announced and the director is someone horror fans will be very familiar with.
Paramount Pictures has found filmmakers to bring Stephen King's Pet Sematary to life once again. It was first released in 1989, starring Dale Midkiff and Fred Gwynne. The movie grossed about $57 million worldwide.
Pet Sematary is about Louis and Rachel Creed, who move their family to a new house with an eerie road nearby. The road is where lots of animals are hit and killed, so the local kids set up a (poorly made) sign which says "Pet Sematary." When the Creed family cat is killed, they bury it in the cemetery and it comes back to life, this time demonic and all around awful. Then, when a human is buried in the cemetery and comes back to life, things get even worse.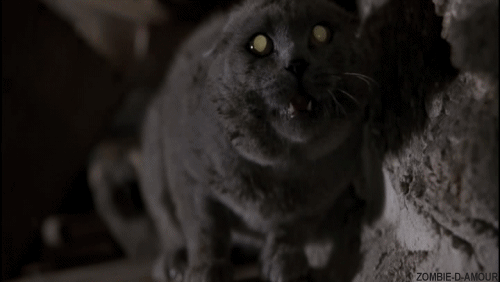 The remake is being written by Jeff Buhler and the film is being produced by Lorenzo di Bonaventura, Mark Vahradian and Steven Schneider, with Alexandra Loewy executive producing. As for directors, look no further than Dennis Widmyer and Kevin Kolsch.
The duo directed the 2014 horror film Starry Eyes.
Some people are excited at the prospect of a remake:
#PetSematary movie was horribly-acted crap, save for the heart-wrenching scene of Gage's death.
Film deserves a remake.

— Leigo (@yieldright) October 31, 2017
While others are over the whole "remake" thing.
Do you think this remake is a good idea?